The ShuffleMint Alpha Demo is now LIVE: Try it out now!
Twigs are LIVE: Claim TWIGS!
Thank you for participating in the mint sale! We sold out in two minutes! We're floored by the success. All attention now turns to the roadmap. Follow along on the Discord!

Verifiably Random Generated
Exclusive Access To NFT Builder Software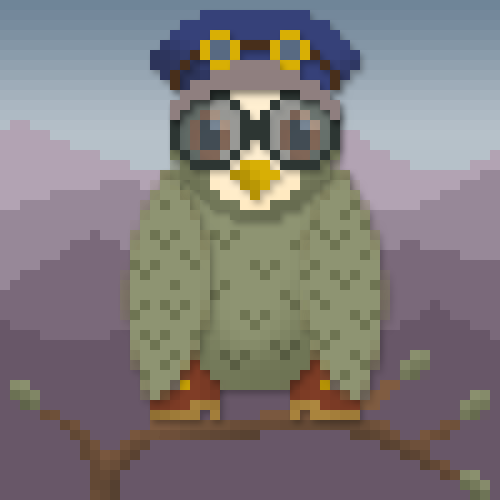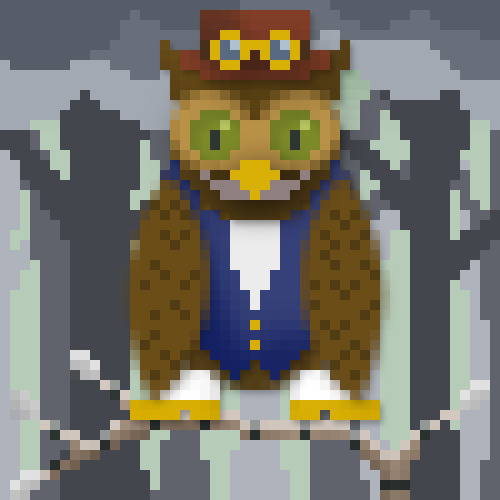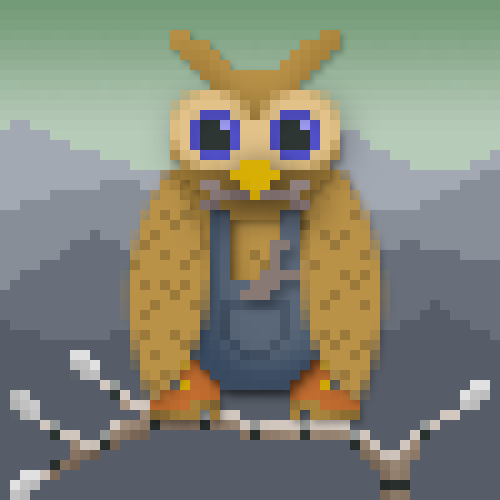 About
CryptoHoots are a rowdy crowd of steampunk owls who think the 20th century was a mistake. They live in an alternate timeline in the metaverse where gear-driven gadgets and steam-powered machinery rules the roost. They have no need for electricity. Their blockchain technology uses *actual* chains and blocks. These fascinating creatures must be studied! We need your help to catalog 2,500 Hoots from this timeline.
Identifying Hoots
Though birds of a feather they be, each one has a verifiably unique personality. Four primary breeds exist in the wild, but if you're lucky enough, you'll catch a glimpse of a rare, mechanical Hootoid. There have been rumors of undead, featherless hoots as well, but no one's lived to tell.
In the Field
Each bird has up to 12 unique traits. While some Hoots prefer to lounge about, naked as a jaybird, others have a bit more, ahem, sophistication. An expansive collection of steampunk attire have been spotted in the wild. Try to collect samples of the rarest combinations.
What You Need
You'll need MetaMask or a WalletConnect-enabled Ethereum wallet with some ETH. Download the MetaMask extension for Chrome or Brave Browser and fund it with ETH from an exchange like Coinbase or Kraken. Stay tuned for official announcements by following along on Twitter and Discord. A launch date will be announced soon!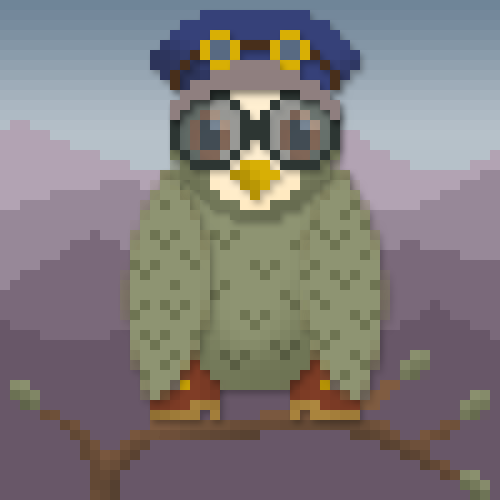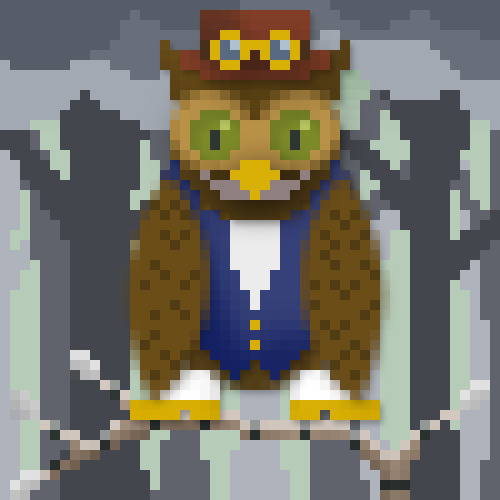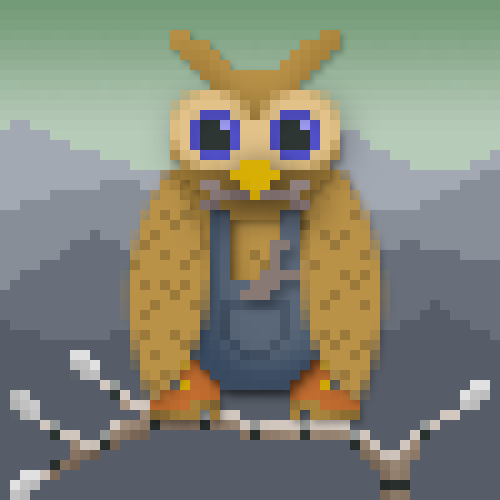 Important Owlstones
Owlstones mark important checkpoints. Further instructions and details will be released at that time. Below is an outline of what's coming:
25% - Additional Airdrops
Additional NFTs to complement the collection of every Hoot hodler.
50% - Hoot Gallery Experience
New ways to frame your owls (or other NFTs), and your Hoots will gain bonus abilities.
75% - DAOwl Activated
Ten percent of sales go into a community-managed fund with one vote per Hoot.
100% - ShuffleMint NFT Studio
Exclusive NFT Studio to make any PFP project you can dream a reality, with customized weights and rules, random generation, and asset management. No coding skills required!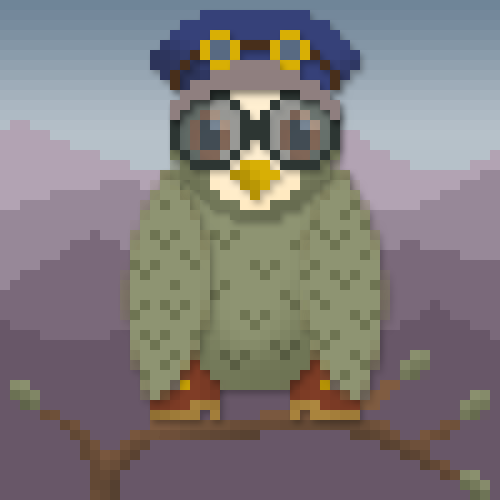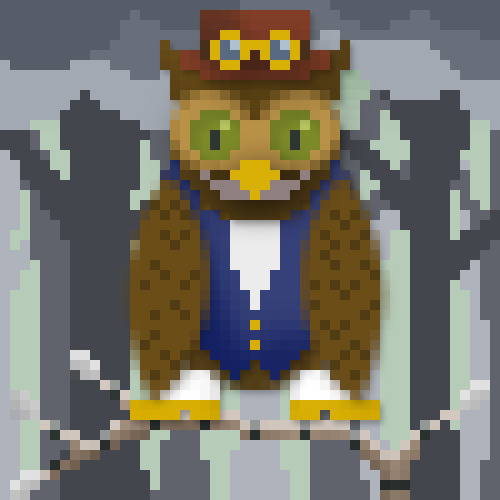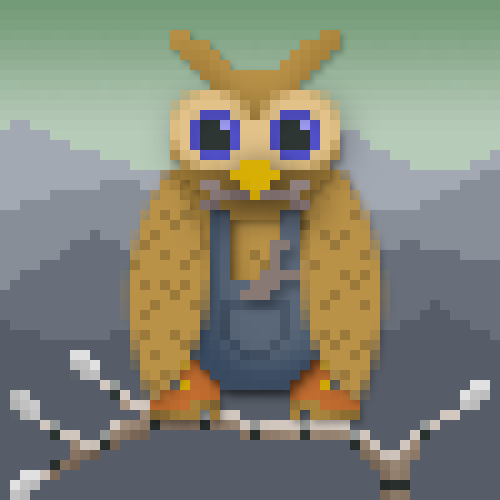 Team
LookingForOwls - Community Manager
Engineer by day, pixel analyst by night, LookingForOwls has been a crypto convert since 2011. Although new to his community manager role he has been living and breathing Hoots since the projects inception. If you reached out on Twitter or stopped by our Discord he is likely the owl you interacted with.
RPowLgrime - Artist
Lead Artist of CryptoHoots, RPLgrime has created enough Hoot assets for hundreds of millions of combinations ahead of the release. A defi user holding ETH with diamond hands since 2016, he is also an artist contributor at Reality Cards and UNIswap, a POAP designer/distributor, and an avid comic book collector. And yes, it's a reference to RL Grime.
Silence Hootgood - Developer
Silence has been a web and JS pro for 9 years, recently making the plunge into Web3. He's fascinated by DAOs and NFTs, and thinks it's an amazing way to align human resources towards common goals. Ever since he first heard about Ethereum in 2016, he's been captivated by it.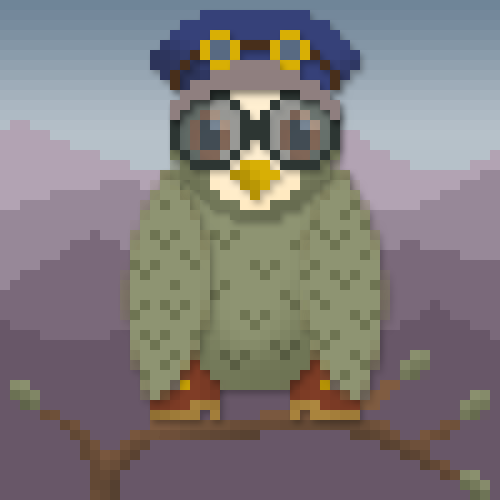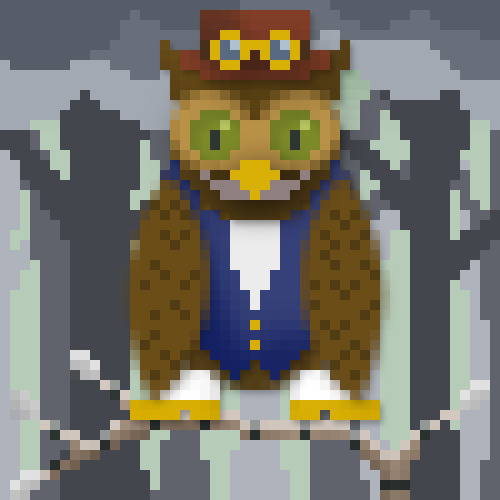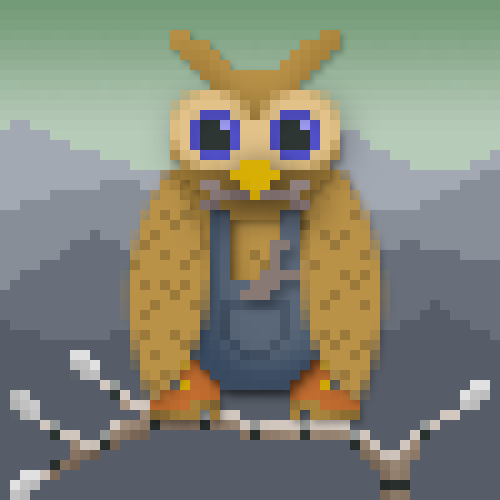 ShuffleMint: NFT Studio
In order to discover this CryptoHoots timeline, we crafted a tool that we call the ShuffleMint. It helped us zero in on the unique traits and weights that make up the DNA of CryptoHoots, to make them provably random.
Exclusive Access For Hoot Owners
Once all 2,500 Hoots have a home, we're releasing this tool to Hoot owners. You'll Need a Hoot NFT in your wallet to get access!
Dream Up New Collections
This tool will help you to dream up new collections in the metaverse for others to discover and explore. It requires no special coding skills to use! You'll be able to drag and drop image assets, classify and tag them, and set weights and rules for the random output.
Export and Integrate
Once you've built the perfect collection, export the weights and combos to integrate with our sample smart contract. Make any additional tweaks, create a website, then you're ready to launch!